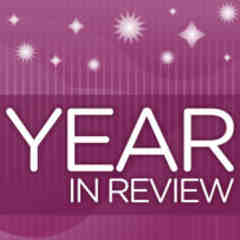 Well, the season is over. It didn't end quite as we had wanted, but that doesn't mean the season wasn't a success.
I had hoped against hope that we would be able to play that last game. It seemed that we had a good opportunity to get a win, and that would have given us a winning season. But, it was not to be.
When I look back upon the two seasons that made up this U12 year, I can say that I am really proud of how our boys have improved. The U11 year was a tough one. And although we welcomed new players to our team, I think we can all agree that the biggest difference was not that the new players, good as they have been, made the difference. What made the difference is the improvement all the boys have shown. They have all improved so much this year, and no matter whether we've won or lost, I've always enjoyed the games this year.
There certainly is room for improvement. We started off the fall season uneven, had a good solid streak of games, then lost our final game that we probably should have won. This season we started off extremely well, but then we had a bad run of 1 win in the last 6 games. Disappointing as that was, there are still plenty of positives to take from this past season. First, we never got outplayed. We were in every game, we never gave up to the final whistle. The opponents we lost to were at times bigger than us, fouled us like crazy, or just luckier than us. But not a single team played better soccer than we did. And that is definitely something for the boys to build on for next season.
So what's next?
As most of you are aware next season things may change quite a bit. We move up to bigger fields, bigger goals, bigger balls (all full-size; don't forget to buy size 5 balls this summer). We play as the adults do, 11 v 11, and the games will be a little longer (35-minute halves instead of 30). 11 v 11 will mean bigger rosters, as well, with up to 18 players per team (I've been told Express will be aiming for 16 per team). As you may have seen at tryouts and at the last few practices, we will welcome a number of new players, and we will also say goodbye to a number of players who have played for quite a few years. In addition, it is likely that we will send some players to Navy and Red, and receive some from them as well.  Good luck to everyone at tryouts and in the new seasons ahead.
I am currently looking at the options for indoor soccer or futsal. I hope to have an email out soon.
Also, don't forget to pay for the past season—very few of you have done so yet. Check out the money link above for more info.